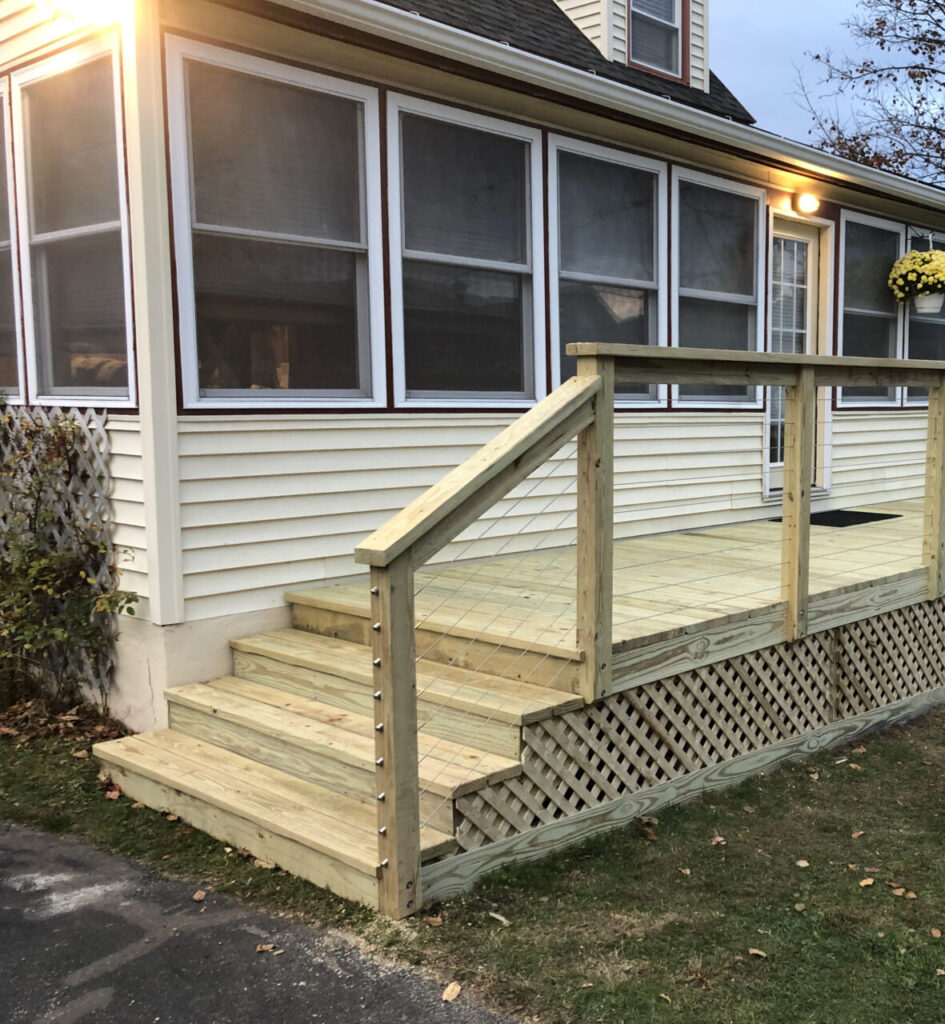 This deck had some unique features:
A 22′ x 6′ deck that has it's own support system separate from the house.
Stainless steel cable railing provides a transparent look and preserves views from the deck.
Decking made with 2×6 pressure treated lumber allows for joists to be 24″ on center instead of 16″ centers which is required with traditional 5/4″ decking. This choice in materials is a cost saver at a time of shortages and high material prices.
Full width stairs to avoid a short run of cable railing.
Special attention was given to make the deck last. All the tops of the joists, beams, posts were covered with a layer of ice and water shield. This preventative measure even seals around the decking screws. Horizontal surfaces were found to have rotted in the deck this one replaces and on other aged decks I have encountered.
Before I could start building the deck I had to cut down the top of the old concrete steps that were hidden under the old deck to make room for the new joists. Behind the old steps there was a rot problem in the support beam so the outer beam member had to be replaced as well as the sheathing and some house wrap. Then I cut and installed some vinyl siding where the original had been cut out for the old deck's ledger. With the new deck not attached to the house, I could avoid the flashing that had failed and caused the rot. Any water at that point could now flow straight down to the ground.
There was also a roof leak adding to this rot problem. See a separate post for that repair.